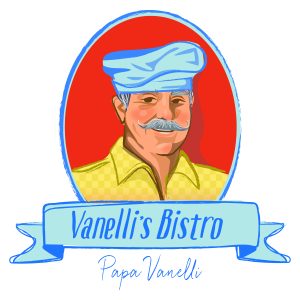 Demetrios Kapenekas was born in Athens, Greece in 1923. As a boy he and his sisters learned to cook from their mother. His father owned a restaurant and hotel in Athens during the 1920's and 30's.
When World War II came and Greece was occupied Demetrios left the country to join the Allied Forces in North Africa where he spent the remaining war years (1940-45).
After the war Demetrios joined the Merchant Marines, travelled the world, and eventually came to the United States in the early 1950's where he settled in Detroit, Michigan. Demetrios met his wife, married and became an American citizen; they had two sons, Bill and John.
Demetrios always yearned for the times he remembered as a boy; the aromas that flowed from his mother's kitchen. In the early 70's he moved to Mississippi. In 1975 he decided to open a restaurant in Tupelo where people could come and enjoy the foods that he had grown up with. It was only natural that his menu would consist of recipes that came from his mother and that he and his family enjoyed over the years.
When Demetrios decided to name his restaurant he asked himself, "Who's going to buy a pizza from a Greek named Kapenekas?". So, he decided to name his restaurant Vanelli's and ever since has been known as Papa Vanelli.
In 1978 his two sons, Bill and John joined him in the restaurant business. In 1991 Papa and his sons built a larger restaurant on North Gloster Street in Tupelo, MS where they served fine Greek & Italian cuisine for many years, until the building was destroyed by a tornado in 2014.
Vanelli's Bistro is the third incarnation of Vanelli's, and is now open in historic Downtown Tupelo!
OPA!